Geçtiğimiz gün sizlere Windows Server 2019 üzerinde nasıl yerel kullanıcı oluşturabileceğinizi anlatmıştım, şimdide oluşturduğumuz bu kullanıcıya Administrator yetkisi vereceğiz ve sistemde yetkili yapacağız.
Server Manager uygulamasına giriş yapıyoruz Tools menüsü altında yer alan Computer Management seçiyoruz. Hemen açılan alandan direk olarak Local Users and Groups seçiyoruz, içerisinden Users alanına tıklıyoruz ve oluşturmuş olduğumuz kullanıcıya sağ tıklıyoruz ve Properties diyoruz.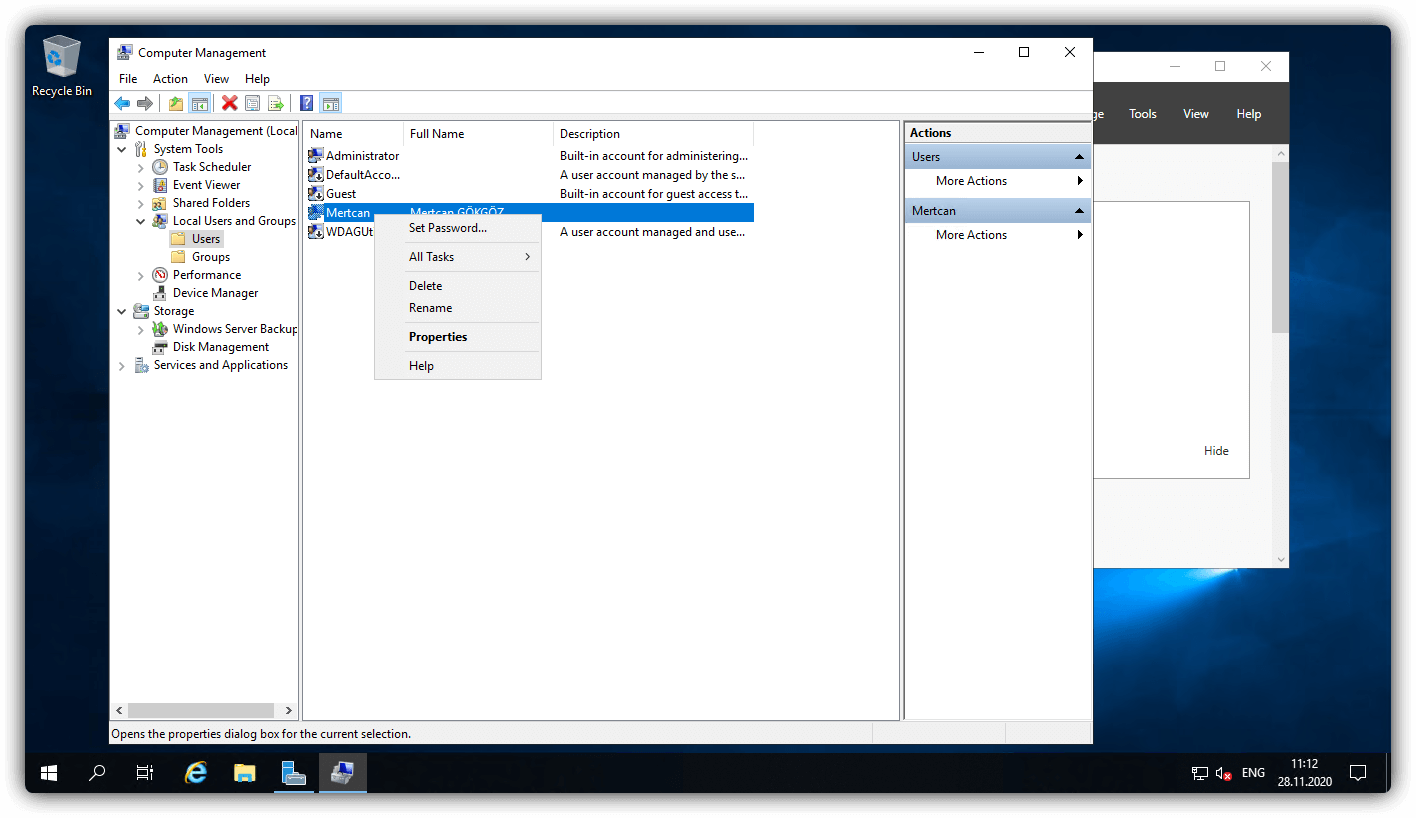 Açılan pencerede Member Of sekmesine gelin ve Add.. seçeneğini seçin.
Admin yetkilerini tanımlayacağımızı söylemiştik, öncelikli olarak Enter the object names to select yazan yere Administrator yazıyoruz ve yanda yer alan Check Names tıklıyoruz.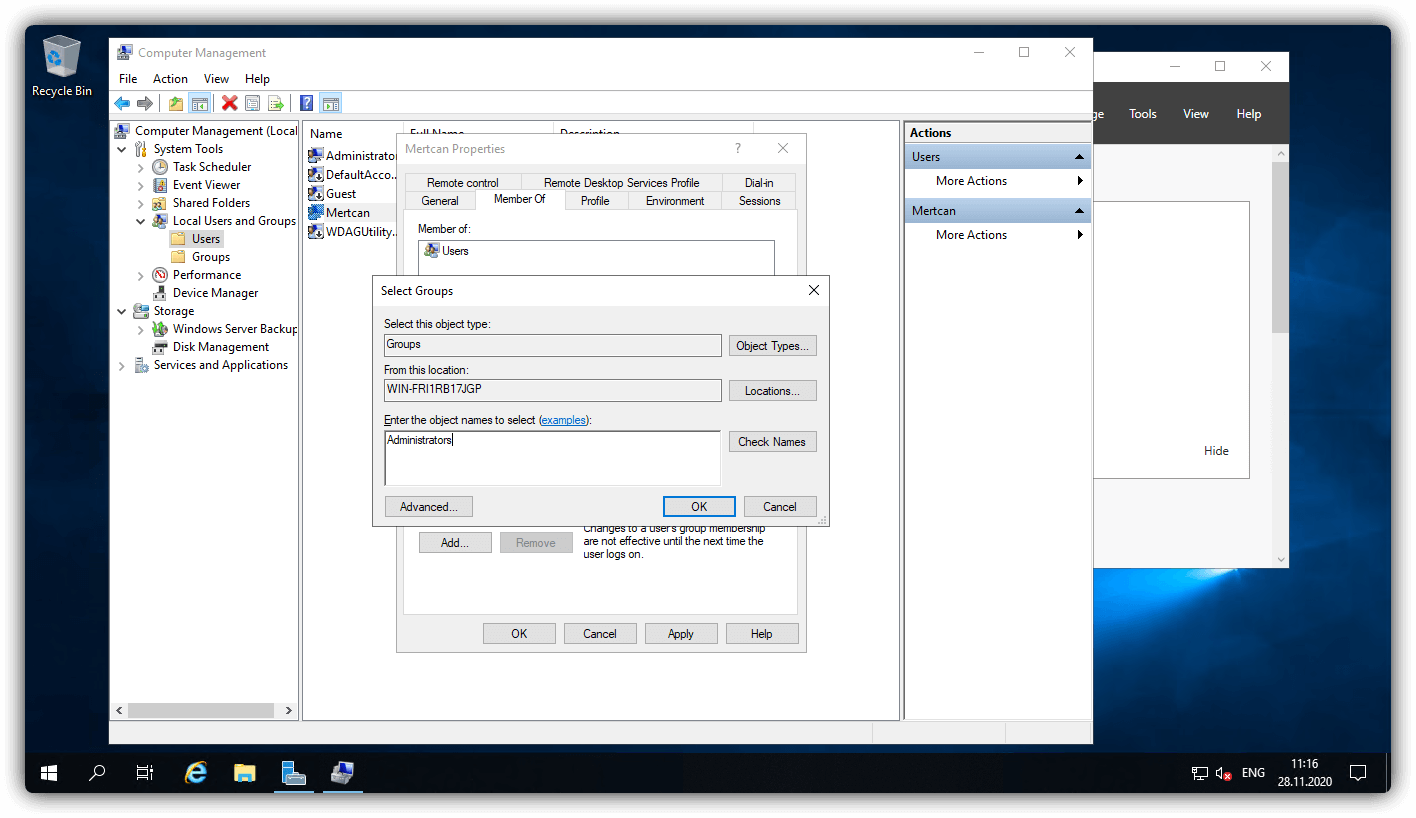 Sistem üzerinde yazmış olduğunuz "Administrator" adıyla yetki grubu var mı diye kontrolleri yaptı ve ihtiyacımız olanı bize getirmiş oldu. Ok diyerek işleme devam ediyoruz.
Artık kullanıcımız admin yetkileri ile donatılmış bir şekilde hazır, isterseniz birden fazla yetki grubunuda kullanıcınıza tanımlayabilirsiniz.
Apply Dediğimiz anda işlemimiz tamamlanmış oluyor, artık kullanıcı admin yetkileri ile istediği işlemi özgürce yapabilir.